Description
A new collection from New Zealand-born Brent Hodgson. Brent's talents are such that he can apply his unique brand of Scots with equal skill to moving translations from Chinese, quiet meditations and droll takes on life's absurdities. Who else is using the language of the makars to tackle such subjects as spaghetti hoops and python-wrestling?
Hello, Maister Smyth
Hello, Maister Smyth,
Yow suld be att hame
Puttand yowr dennar on.
Yow suld nocht be lyggand thair,
Warslyng with a python.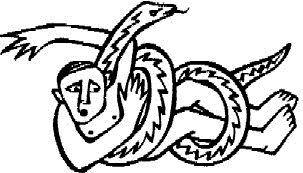 lyggand: lying
warslyng: wrestling