Description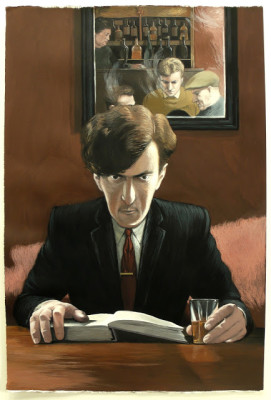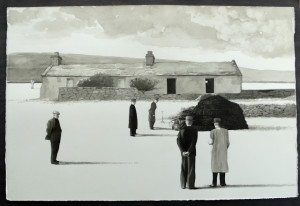 'The great ocean
Makes the gentlest of motions about the turning world,
A thin wash through the pebbles.'
Published in his first collection, The Storm, in 1954, 'Orcadians: Seven Impromptus' is one of George Mackay Brown's most closely observed studies of the people, land and seascapes of his islands. More than sixty years after it was written, it has inspired a magnificent set of images by Simon Manfield (www.simonmanfield.blogspot.co.uk/). We are proud to reproduce both poem and illustrations, together with essays by the artist and Simon Hall, historian of Orkney's literature, in a limited edition of 500 copies, of which the first 300 are numbered and signed by the artist.
Format: hardback, clothbound,  320mm x 240mm, 48 pages with 16 illustrations
Publication date: 10th June 2016